Introduction:
Jewelry has always represented class, position, wealth, and power. Around the world, it leaves an impression at gatherings, festivals, and events. However, it is not a fad and will continue to exist.
The jewelry industry has seen significant transformation as a result of technology. In order to continue satisfying customer expectations, this industry has changed over time. The developments in the jewelry sector that we have seen are a result of technological advances.
Technology is an essential component for engineers to create parts expertly. The way the industry perceives the process of making jewelry, for instance, has undergone major modifications.In a similar vein, as eCommerce has grown over time, retailing has also altered.
To guarantee that the customer is happy and has a wonderful shopping experience, several digital methods are important. As you may already be aware, AI has entered the jewelry sector.
This essay will concentrate on the jewelry industry's potential for technology. We'll also concentrate on what this means for those involved in the sector (designers, customers, and distributors). So, here are some ways that technology is influencing the fine jewelry market:
The Way We Learn:
How customers discover jewelry has a big impact on technology. Particularly when browsing for fine goods online, this is true. Even finding the correct store to buy jewelry used to be difficult.
Customers may easily find jewelry today thanks to technology and start shopping. Even from home, one can test out various jewelry.
The Way We Shop:
The combination of augmented reality and artificial intelligence has made jewelry purchasing considerably more exciting and realistic. About ten years ago, you had to go into a physical store to try on or fit your desired jewelry. Moving forward to the present, you can now try on several ornaments from the comfort of your home utilizing augmented reality.
As a result, clients do not need to visit actual stores to register their dimensions, preferences, and tastes. Instead, everything can be done remotely.
Prior to the advent of augmented reality, purchasing jewelry online didn't feel as authentic or real as it does now. Orders could be placed and returned due to mistakes or unfavorable designs. however, not anymore.
It is now feasible to shop online with only a webcam thanks to technology. For some websites, you can even use the camera on your phone.
In addition to augmented reality, artificial intelligence is also gaining ground in the jewelry sector. The power of AI is used by various companies and jewelers to provide customers with digital shopping assistants.
These helpers seem like actual people and perform the roles of knowledgeable brand professionals. They assist clients in solving their issues and also assist in providing answers to their inquiries.
Customers receive a guided shopping experience from the AI assistants, just like they would in a real store. They offer assistance with everything from finding jewels to buying desirable items.They might also provide recommendations to the customer based on online customer characteristics. When assisting customers in the purchasing process, they can occasionally be even more methodical than humans.
Additionally, the information that these assistants gather is useful for developing insights and performing data analysis. They are able to comprehend and assist customers significantly better as a result.
In this day and age, embracing such technologies is necessary for brands to win over their rivals. This will offer you the advantage in the jewelry industry's fierce fight for clients.
An increase in the Acceptance of Mined Alternatives:
As mined jewelry has become less popular, consumers have gradually adapted. These alternatives are already the majority's top picks when buying jewelry. Lab-grown diamonds and other mining solutions not only have a competitive pricing point, but they are also better for the environment.
There is no environmental risk associated with lab-grown diamonds because they are not mined. In addition, manufacturing them is simpler than mining. However, as I said earlier, no one can easily detect the difference by simply glancing at the diamond. It demonstrates that both varieties of diamonds have an identical aesthetic impact.
Designer's Vision: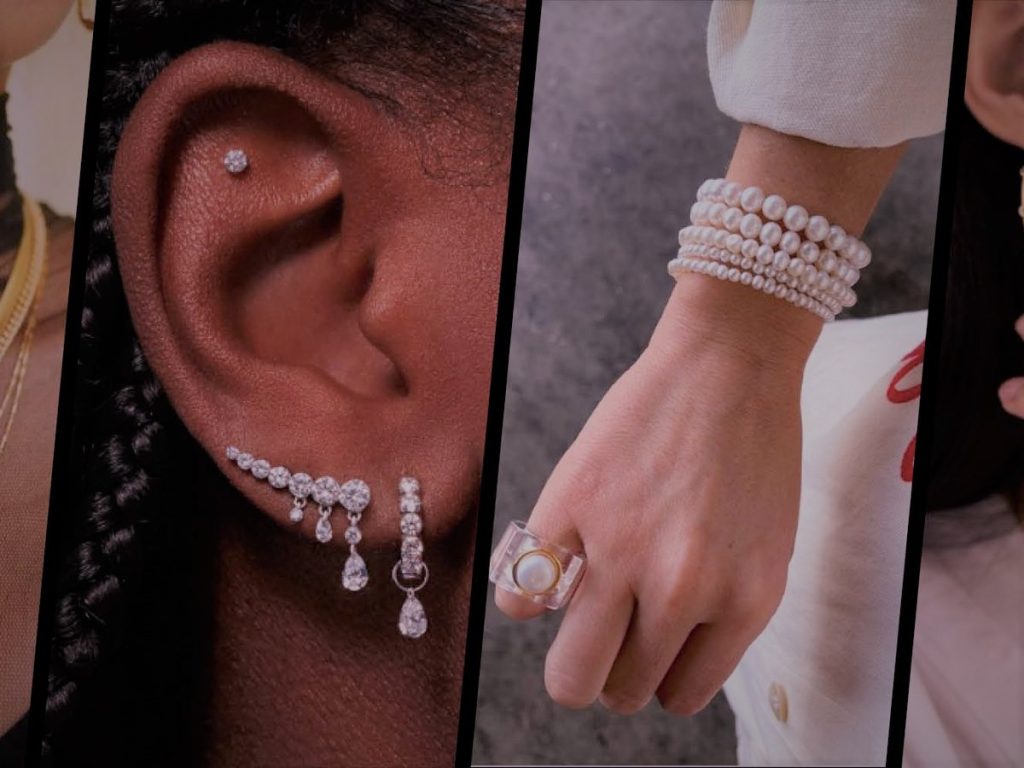 Modern technology and manual labor have been used to create the majority of gorgeous jewelry today. The traditional method of designing jewelry, which involved paper sketches and renderings, is gradually becoming obsolete. Digitization is quickly gaining control.
Jewelry design is aided by the use of computer-aided design (CAD) tools. Computer-aided manufacturing (CAM), on the other hand, facilitates the creation of jewelry and lab-grown diamonds.
Final Reflections:
In the jewelry sector, yesterday was the time to use technology. Today is the second-best time. When everyone else is rushing headlong into this trend, pay attention. Develop technology tools in your jewelry industry to stay one step ahead of the competition.
See our Other Latest posts: dropshipping-on-ebay & tech-trends-in-the-jewelry-industry